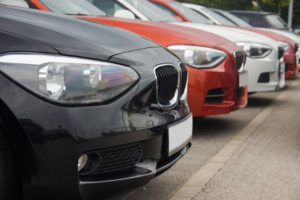 Car Storage Tips
Maintaining your car is part of owning a car. However, if you have a car that you do not use very often, it is easy to forget about the regular maintenance that needs to be done. If you are going to store one of your vehicles for a while, keep these tips in mind to ensure that it runs its best when it is time to take it back out on the road.
Preparation - wash and wax the outside of the car, and deep clean the inside, including the carpets. Make sure to remember the underside of the car as well, since any grime that is stuck can cause rust or corrosion. If you will be storing your car for more than a month, make sure to top off the gas tank. A half empty gas tank can fill up with condensation, which can corrode the inside of the tank. Check to make sure that the tires are properly inflated, but do not exceed the maximum recommended air pressure.
While stored - invest in a quality cover that fits well to protect your car from the elements and any scratches. Put a piece of steel wool in the exhaust pipe and air cleaner intake to prevent any small animals from calling your car home. If you do not want to remove the battery of the vehicle, connect it to a trickle charger to keep the battery charged.
Pulling it out of storage - when you are ready to once again use your vehicle, make sure that you reverse everything that you did to get the car ready, especially the battery and steel wool.
Even while your car is in storage, it is important to make sure that it is protected with the right 
auto
 insurance policy. 
Contact
 Bell Black Insurance in Rexburg, Idaho for all of your car insurance coverage needs.