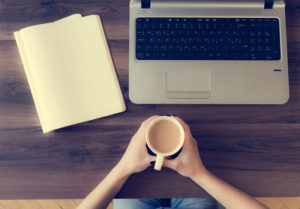 Affordable ways to treat your employees to increase retention.
If your business has to tighten the belt, you don't have to force out top talent. There are simple ways for your company to retain (and even attract) top talent without breaking the bank. Instead of skimping on perks which deter new hires and leave the current crew feeling unappreciated, you can build a healthier and happier workforce on a budget! Check out the top tips to keep your team striving towards success:
Let your employees telecommute Give employees the option to work from home one day a week so that they can get their chores done while getting all of their work completed. Employees who telecommute reported improvements in stress levels, morale, and productivity (believe it or not!).
Create a peaceful break room Set up a designated quiet room for employees to take 10-minute relaxation breaks. Just a few minutes away from their desk allows them to refocus and relax - overall bettering their health. In turn, employees will go back to their desk revitalized and ready to dive into work.
Pay employees to serve the community Plenty of companies pay employees to offer community service a few days a year. Not only do your employees feel better by giving to those less fortunate and helping out the local community, but the organizations will benefit from it, too!
Treat them to a film If you buy tickets in bulk for a film outing that appeal to plenty of your employees, you can make the team happy, allow them to bond outside of work, and do it all for a modest amount of cash!
Host fun Fridays On the occasional Friday, hire a catering company for lunch or start the day with a box of donuts or let your employees leave an hour early. Your staff will be kept happy with these benefits!
Whether your business can do all five points or only two for now, you're on your way to a healthier and happier office! So that you can focus on boosting your business, allow the team at Bell Black Insurance secure your needed 
business insurance
! 
Call us
 today to get started, as we serve Idaho Falls, Island Park, Driggs, Victor, Swan Valley, Ashton, and the neighboring communities in Idaho, as well as Jackson and Star Valley in Wyoming.