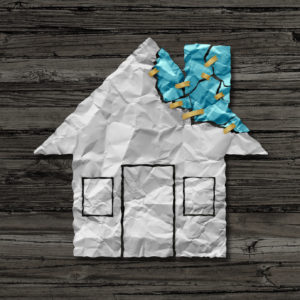 Is Your Coverage Ready For A Disaster?
You have your home insurance so you can get the coverage you need in the face of a disaster. If you have not fully read your policy, though, there may be some key areas in which you are lacking protection. Did you know that most homeowners insurance policies do not cover catastrophes like floods or earthquakes? Here is a quick guide to some of the most common natural disasters, and how to protect your home against them.
Hurricanes: When a hurricane brings wind your home's way, your home insurance policy will kick in. It will not just protect your house, either. It will extend to damage to your fences, garages, and personal property. If, however, that hurricane also brings enough rain water to flood your home, you will need to have a separate flood insurance policy to protect your house and your belongings.
Floods: On that note, a hurricane is not the only disaster that can cause flooding in your home. Since even just a few inches of water in your home can do some seriously expensive damage, carry flood insurance to protect your home and your belongings.
Tornadoes: Your homeowners insurance will protect you after a tornado. Most of the damage done by tornadoes is caused by wind, and wind is a covered peril in your policy.
You do not have to figure out how to protect your family and your home from every disaster on your own. The insurance professionals at Bell Black Insurance are here to help you get the coverage you need to have peace of mind no matter what Mother Nature brings your way. For all of your Idaho
home insurance
needs,
contact
Bell Black Insurance in Rexburg today. We are here to help you get the protection you need no matter what life brings your way.