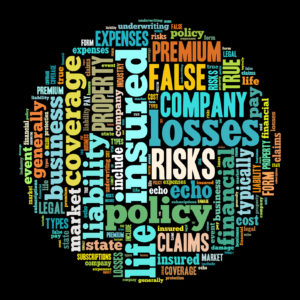 Liability Insurance for Parents
As a parent, it is not uncommon to have more than just your own kids running around your house. From play dates to carpooling, there are many instances where you may find yourself responsible for other children. To ensure that you and all the kids are protected in case of any peril, keep these simple insurance tips in mind.
Know your liability coverage - almost half of all parents are not quite sure what their liability coverage is, or even if it will provide protection for other people's children that they are watching. Make sure to look over your homeowners insurance or renter's insurance policy to ensure that you have enough liability protection in case of any unfortunate situation.
Understand your medical payments limits - medical payments coverage under your auto insurance policy will provide protection for any medical expenses that are incurred by anyone in your car who is injured in an accident. Your medical payments coverage can also provide coverage for your children if they are injured while in someone else's car. If you do not have enough coverage, you could be held liable for all the injuries of anyone who is injured in your car.
Invest in an umbrella insurance policy - an umbrella insurance policy will provide extra liability coverage that will go beyond the coverage of your homeowners and auto insurance policy. An umbrella insurance policy will provide at least $1 million of coverage, for as little as a couple of dollars a day. The extra coverage will ensure that you are not held financially responsible for any accident that occurs while you are watching other people's children.
For all of your liability insurance coverage needs and to ensure that you and your family are properly protected, 
contact 
the independent insurance agents at Bell Black Insurance in Rexburg, Idaho.