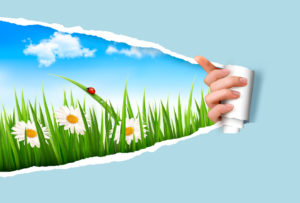 St. Patrick's Day Event
St. Patrick's Day is just a few days away, which is the perfect time to start looking for a fun event that the whole family can enjoy together. Make sure to mark your calendar for this exciting event in the local community to help celebrate the holiday. Head out to the annual Wellness Activities BYU-I St. Patrick's Day 5K Run on March 14
th
! The run begins at 10 a.m., and you have the option to sign up for the race at any time before it starts. The run will be held at the football stadium track. If you plan on running in the race, make sure to arrive at 9:45 a.m. Do not forget to wear a St. Patrick's Day themed costume to enter in the costume contest. While you are running around the track, keep these fun facts in mind to impress all of your running mates.
Patrick was not Irish at all he was actually British. He was born to Roman parents in Scotland in the late fourth century.
The largest St. Patrick's Day parade is held in New York City, and has brought in more than 250,000 marchers to Fifth Ave. since 1762.
Chicago uses 40 tons of green, vegetable based food coloring to dye the Chicago River green for the week of St. Patrick's Day.
While many people nowadays celebrate St. Patrick's Day by heading out to their local bar, it used to be a dry holiday. Since it was a religious holiday, all pubs in Ireland were ordered to close down.
While female leprechaun decorations are common sights on St. Patrick's Day, there are actually no women leprechauns in Irish folk tales.
For all of your insurance needs and to ensure that you stay safe this St. Patrick's Day, 
contact 
the insurance professionals at Bell Black Insurance in Rexburg, Idaho.