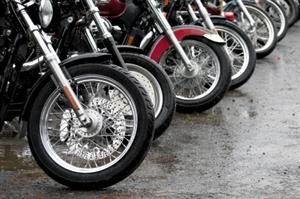 Motorcycle Insurance 101
There are few better places in the world to ride your motorcycle than Idaho. With the northern forests full of lush green trees to the winding roads that let you explore the Rockies, you are constantly in awe of what you can see throughout the state. Before you load up your bike to enjoy all that the state has to offer, it is vital to make sure that you have the right amount of motorcycle insurance to provide coverage. In Idaho, you are required to carry a minimum of $25,000 bodily injury liability per person and $50,000 bodily injury liability per accident, as well as $15,000 property damage liability per accident. While these are the state minimums, you may want to consider investing in higher limits and additional coverage options. The more insurance coverage you have for your motorcycle, the better protected you will be while out on the road. Idaho also has special safety and licensing requirements to ride a motorcycle. These requirements include:
Anyone under the age of 18 is required to wear a helmet at all times.
You must obtain a motorcycle €œM€ endorsement on your driver's license.
If you are under the age of 21, you must successfully enroll and complete an approved motorcycle driver training course in addition to the skills test that you have to take. If you are 21 years of age or older and you complete a safety training course, your skills test will be waived.
While eye protection and daytime headlight use is not required, it is strongly recommended.
For all of your motorcycle insurance coverage needs, 
contact
 the insurance professionals at Bell Black Insurance in Rexburg, Idaho. As an independent insurance agency, we will work with you to ensure that you have the right amount of protection, all at the right price.