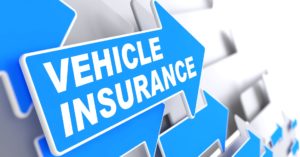 Safe Winter Driving Tips
With the cold winter weather setting in, you may find yourself heading out on icy or snowy roads. To ensure that you stay safe on the winter roads, keep these safe driving tips in mind.
Get your car serviced - any small problems can easily turn in to big problems in the cold. Get your car serviced to ensure that it is running properly and will continue running properly all season long.
Check your battery - battery power can drop with the temperatures, so make sure that your battery is charged so that you will not be stranded in the cold. If your battery is old, it may be time to get a new one.
Check your cooling system - if your coolant freezes, it can expand and damage your engine block. Make sure that you have the right mixture of coolant and water to protect your engine.
Fill your windshield washer fluid - always keep your windshield washer reservoir full of fluid. Keep extra fluid in your car in case you run out in a snowstorm.
Check your windshield wipers and defrosters - replace your windshield wipers if they leave streaks or do not completely clean your window and make sure that your defrosters are working properly to ensure that you are able to clearly see out of your windows.
Inspect your tires - your tires are one of the most important parts of your car since they are the only part of your car that touches the road. Make sure that they are properly inflated and you have enough tread.
Having the right 
auto
 insurance policy is the best way to ensure that you are protected from any unfortunate situation this winter. 
Contact
 Bell Black Insurance in Rexburg, Idaho for all of your auto insurance coverage needs.