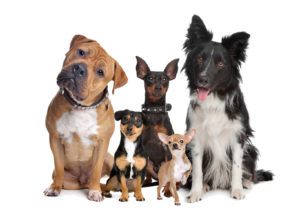 How Your Furry Friend Will Affect Your Homeowners Insurance
There is a lot to consider before you bring a furry friend into your home, such as making sure they have enough room to play and cannot escape. It is also important to make sure that you consider how welcoming a pet into your home will affect your homeowners insurance.
Although dogs are the most common household pets, they are also the riskiest. Dogs bite over 4 million people each year, and almost 1 million of those bites require medical attention. Luckily, the liability portion of your homeowners insurance will provide coverage for any medical bills that are associated with a dog bite.
Unfortunately, simply having a dog at your home can be enough to raise your home insurance premiums. The type of dog that you have is the biggest factor that insurance providers use to determine your homeowners insurance rates. Dogs that can inflict serious harm with just one bite are considered more dangerous than dogs that will not do much damage. Insurance rates are also based off of how aggressive a dog is. The more aggressive the breed, the higher your insurance rates will be.
Since dogs are not the only pets that you can have, your insurance provider will look at any animal that you keep at your home when deciding on your premiums. From potbellied pigs to horses, the more dangerous an animal is, the more your insurance premiums will go up.
For all of your home insurance coverage needs, contact the insurance experts at Bell Black Insurance in Rexburg, Idaho. As an independent insurance company, we will work with you to ensure that you have the right amount of protection for both your two legged and four legged family members, all at the right price for your budget.