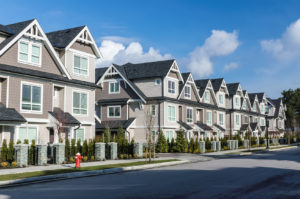 Townhome Insurance Basics
Owning a townhome is slightly different than owning any other property. A townhome allows you to own a home of your own, yet, you still have to abide by all the rules of the townhome association. The townhome association is meant to take care of many tasks around your home, like keeping up with the landscaping.
Another special factor that comes along with owning a townhome is investing in the right townhome insurance policy. Before you decide on the right townhome insurance policy to invest in, make sure to take the time to look over the insurance policy that is provided by the townhome association, also known as the master policy.
In most cases, a master policy will provide coverage for the exterior of your unit, not for anything that is inside of it. The master policy should also provide coverage for common areas throughout the complex, including pools, parks, and clubhouses. Since the master policy will not provide any coverage for what is inside your townhome, you are responsible for investing in the right policy.
When looking for the right townhome insurance policy, make sure to work with a local insurance agent, since they will be able to best tell you how much coverage you will need. Your townhome insurance policy should provide enough coverage for all of your assets that you keep in your home, as well as the interior construction, such as hardwood floors and cabinets. When talking with your insurance agent, make sure to ask to see if there are any discounts that you can qualify for to help you save money.
For all of your townhome insurance needs and to ensure that you and your townhome are protected from any unfortunate situation, contact the insurance professionals at Bell Black Insurance in Rexburg, Idaho.